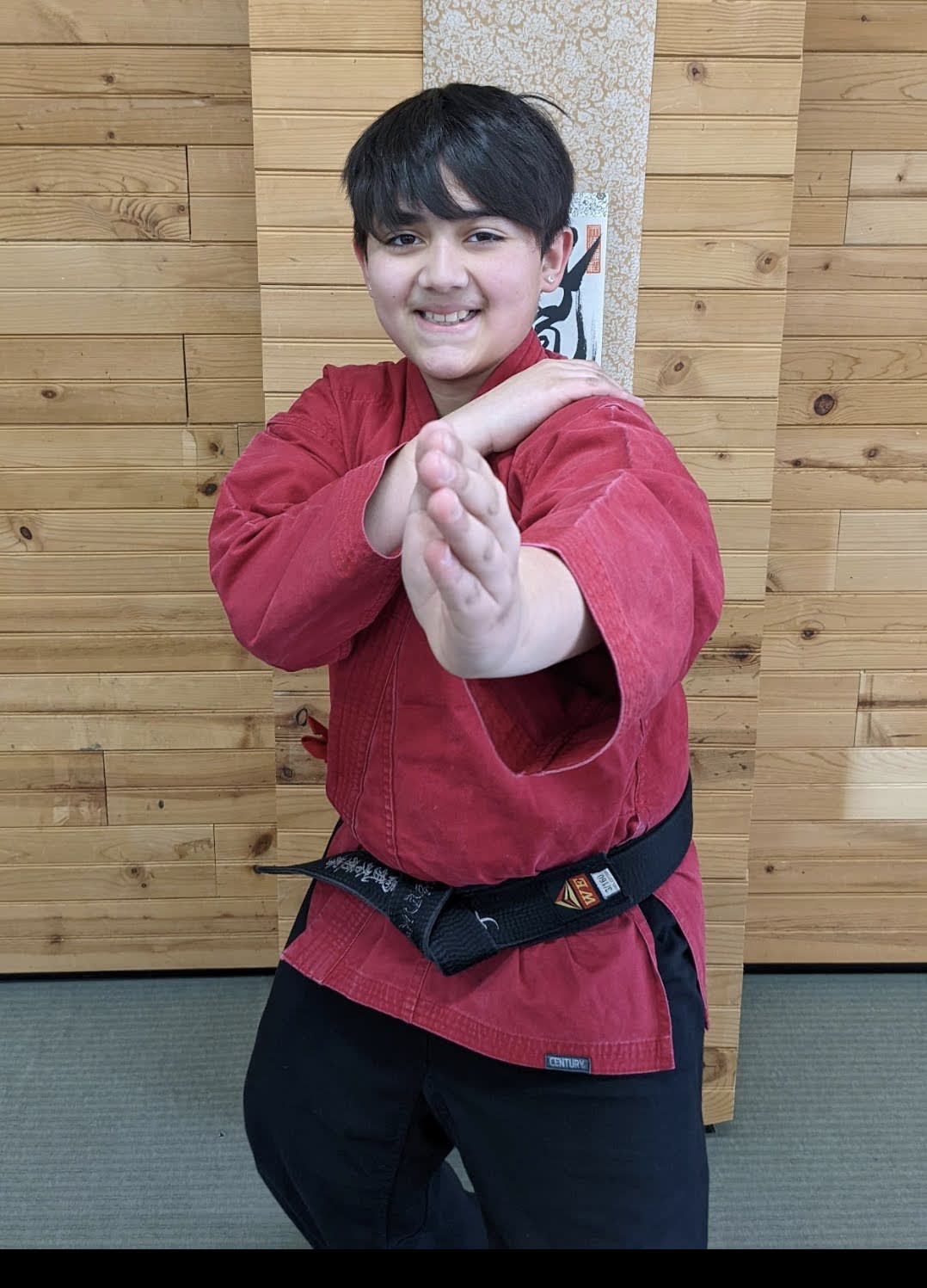 Sensei Excevier Cardona
Excevier has been learning martial arts since he was 3 years old. He's been training with Luis Sensei for 7 years this coming September.
At 11 years old he currently holds a youth black belt and is working towards earning his shodan (1st degree) adult black belt.
Those who have had the pleasure to meet him will tell you that he is a true joy to be around. Not only is he an excellent teacher, but he's genuinely kind.
He is mature beyond his years. He helps his parents with "chores" that most 11 year olds don't do. He's a hard worker and his dedication to doing a great job at whatever task is in front of him is evident when you meet him.
When he's not "working" you might catch a glimpse of him being a kid. His giggles are contagious and his smile is infectious.