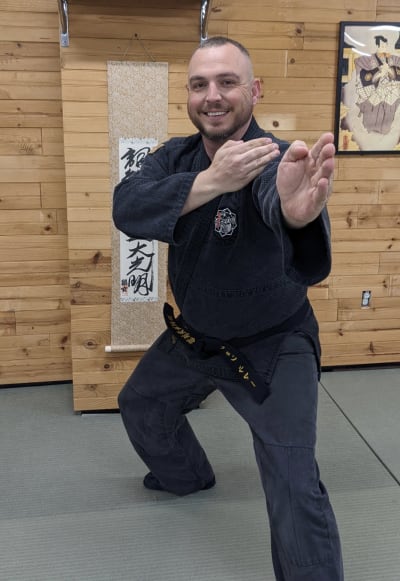 Sensei John Lamar
Sensei John Lamar is a 20 year retired United States Air Force veteran. He is one of our lead instructors with the adult Ninpo & Jujutsu classes. He is also one of our coaches in our Krav Maga program.
John currently holds a 1st degree Black Belt Ninpo Taijutsu (unarmed) and 1st degree Black Belt Jujutsu (unarmed). John started training in martial arts as a child and continued his training during his years with the military.
Sensei John has been with Empire Dojo since 2019 when he and his family enrolled as members. His daughter is currently in our youth program and he continues his own training when he isn't instructing or coaching.
If asked, John will tell you that he's always enjoyed jujutsu the most, and being able to work with weapons.
He enjoys teaching because of the reward he feels when he sees one of his students "gets it". He loves when a student who's struggled with something finally has that "ah ha" moment and they conquer whatever it was. He says that's such a neat thing to witness. He's a firm believer that if people understand why they're practicing something, the lesson is easier taught. With that in mind, he tries to break every technique down by explaining it's practicality into a real word situation.