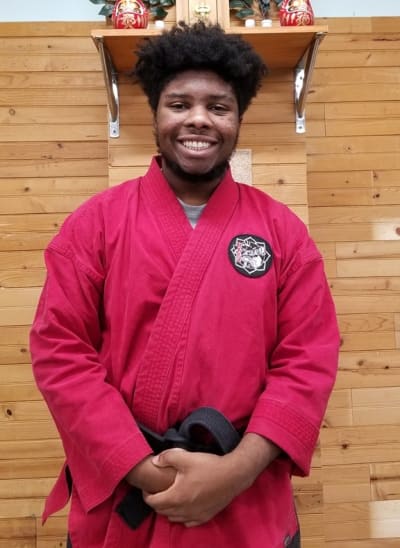 Sensei Makai Watson
Sensei Makai is our lead instructor of our youth programs here at the dojo.
He has been training in martial arts for the last 11 years, having started when he was 8 years old. He's trained with Luis Sensei for the past 6.
He is a black belt in ninpo Taijutsu and is on the path to earning his adult black belt.
Makai is a college freshman studying business and management, and is working to get into computer science.
When asked, he'll tell you he loves sparring and if you ever get a chance to see him in action, you'll see why. His kicks are impressive and he's quite the powerhouse.
Makai is outgoing, funny, genuine, patient, dedicated, kind, and loves working with others. When he's teaching our youth members you can see the joy it brings him.