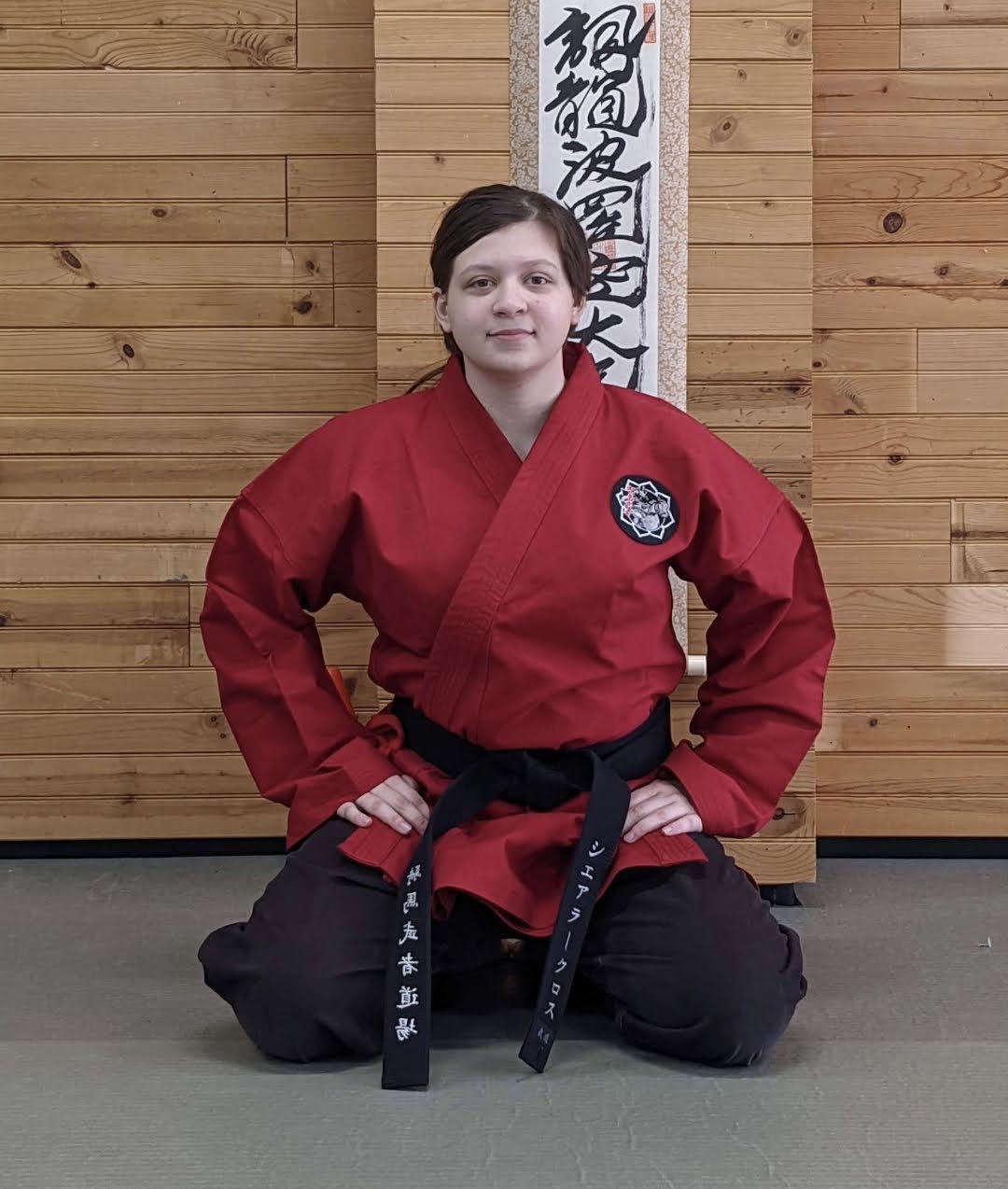 Sensei Sierra Cross
Sierra has been learning martial arts since she was 9 years old. She has been training with Luis Sensei for the past 2 years.
Sierra earned her youth black belt in December 2021 and is currently working towards her adult black belt in Ninpo.
Sierra is preparing to start high school in the fall and looking forward to joining her sister in the marching band. She also hopes to join her brother on the cross country team.
She very much likes being active and enjoys challenging herself physically.
Outside of school and martial arts she enjoys reading manga, watching anime, and listening to a wide variety of music. She's even learning ballroom dancing!
When teaching our youth members, Sierra takes her time and does a great job with explaining the technique.
It's easy to see her dedication and passion towards teaching others.