STEAM Quest Day Camp Enrolling now
Give your child an exciting way to spend the summer months this year! Our STEAM Quest Day Camp at Ninja Abingdon is high-energy fun for students of all ages. We offer tons of exciting activities including team sports, real martial arts training, and so much more!
Our Summer Camps are the best way to keep your child active and challenged all summer long. Just fill out the short form on your screen to learn more!

What is STEAM?

STEAM is an educational discipline that seeks to spark an interest and lifelong love of the arts and sciences in learners of all ages. Science, Technology, Engineering, the Arts, and Math are oddly similar fields of study in that they all involve creative processes and none uses just one method for inquiry and investigation. Teaching relevant, in-demand skills that will prepare students to become innovators in an ever-evolving world is paramount, not only for the future of the students themselves but for the future of the country.

STEAM empowers teachers to employ project-based learning that crosses each of the five disciplines and fosters an inclusive learning environment in which all students are able to engage and contribute. As opposed to traditional models of teaching, educators using the STEAM framework bring the disciplines together, leveraging the synergy between the modeling process and math and science content, for example, in order to blur the boundaries between modeling techniques and scientific/mathematical thinking. Through this holistic approach, students are able to exercise both sides of their brain at once.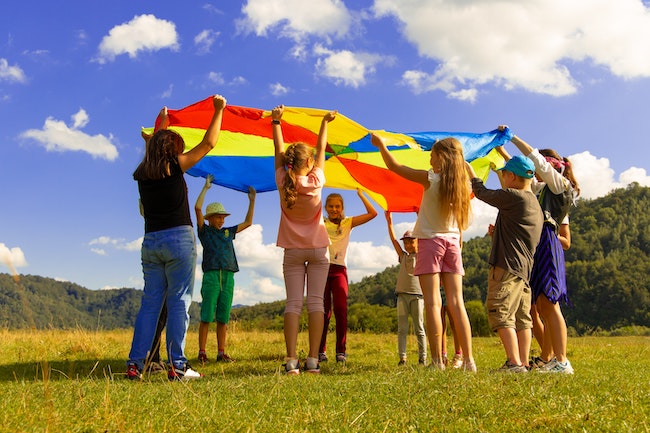 Put An End To The Summer Slide With Our STEAM Day Camp Programming
We all know how important it is to keep our young students active and keep their minds challenged while school is out of session. But did you know that your child could actually start the school year off worse than when they left if they aren't pushed to learn new skills and keep their minds active?
At Ninja Abingdon, we're helping your child avoid the trap of the Summer Slide by making learning fun. Our Summer Camps include a wide range of games and activities but we also make it a priority to help our campers think outside of the box and face challenges they might not normally face.
Join us in Harford County this year for:
Exciting STEAM lessons
Tons of team building exercises
Indoor games and puzzles
Plenty of educational opportunities
New challenges and activities every week
Reserve Your Spot For The Best Day Camp Harford County Has To Offer
Don't miss out on everything we have here at Ninja Abingdon. We're helping students all across Harford County thrive with a safe, supportive environment where they can feel comfortable and confident from day one.
Fill out the short form on your screen to learn more today!