Learn Weapons-Based Self-Defense In Our Japanese Sword Program
At Ninja Abingdon, we are proud to be Harford County's premier Japanese Martial Arts school where everyday men and women can take on dynamic self-defense disciplines like Japanese Sword training.
This program is all about teaching self-defense skills using traditional edged-weapons strategies. This class is designed for ages 14 and up, and is safe for people of all experience levels.
Fill out the short form on your screen to learn more today!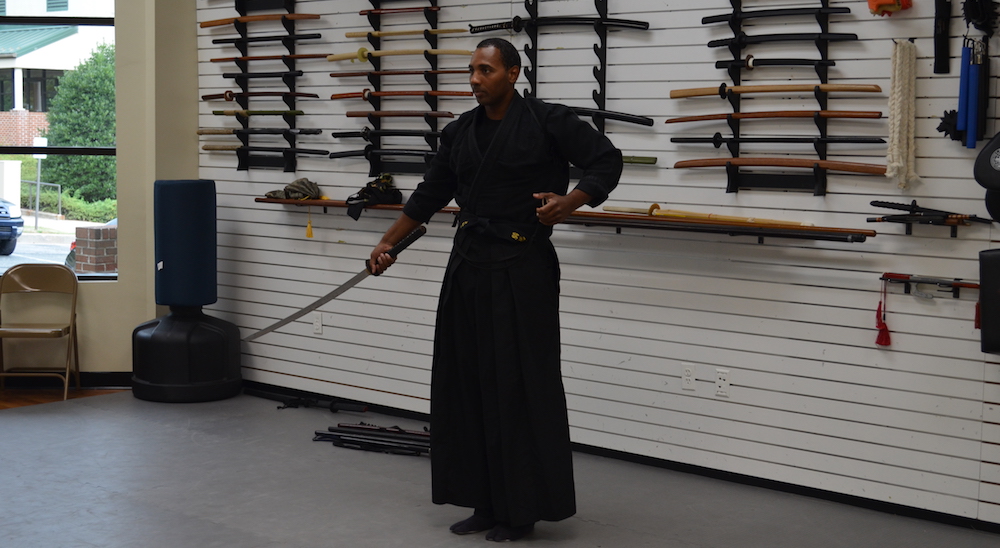 What Can You Expect From Our Japanese Sword Training?
This class focuses on the code of Bushido (the warrior way) and teaches you how to defend against any threat using ancient samurai and ninja weapons techniques. From day one, we'll help you face life with more confidence and enjoy the inner peace that comes with mental and physical success.
Our Japanese Sword training is the best blend of physical fitness, self-defense training, and mental clarity. We're here to help you enjoy the benefits in all aspects of your life - not just on the mat.
Join us at Ninja Abingdon today for:
Effective self-defense strategies
Total-body fitness training
Improved mental focus and discipline
Reduced stress and anxiety
Get Started Today With Our Japanese Sword Training Near Harford County
If you're ready for a new way to train, come see us at Ninja Abingdon today. Our Japanese Sword training is perfect for men and women all across the community. We're proud to work with students ages 14 and up. No prior experience is required.
Just fill out the short form on your screen to learn more!