Grapple With Every Challenge Life Has To Offer With Our Traditional Jiu-Jitsu Classes!
Are you looking for a way to boost your fitness? Are you interested in learning an ancient Martial Arts form developed around the philosophy of fighting smarter, not harder? Jiu-Jitsu may be the perfect activity for you!
Developed centuries ago in feudal Japan, the art of Jiu-Jitsu is a time-honored tradition. Our professionally certified instructors are proud to carry on its legacy and we know that no matter your goal -- getting a total-body workout, learning practical self-defense skills, or just burning calories -- our program is a great match for your needs. Discover how this world-renowned Martial Art is thriving right here in Harford County at Ninja Abingdon!
Just fill out the short form on your screen to learn more!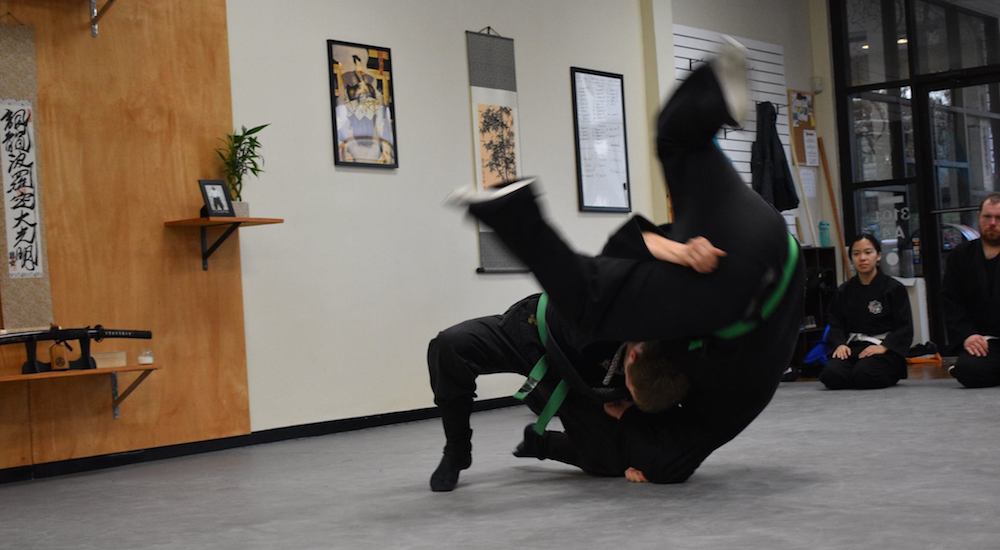 Get The Best Training In Harford County
Not only will Jiu-Jitsu training provide you with a great workout -- it will also offer you practical self-defense skills oriented around choke holds joint locks, and takedowns. By participating in this storied Martial Art, you'll build muscle, slim down, and acquire a newfound sense of athleticism. Whether you're a novice or a pro, our Jiu-Jitsu classes at Ninja Abingdon are designed to be accessible for men and women of any age or background. Come check us out so you can:
Gain lean, firm muscle
Increase your cardiovascular health
Torch calories
Learn real-world self-defense skills
Our Jiu-Jitsu Classes Are More Than Just A Workout
Discover why the Martial Arts have persisted for hundreds of years, from feudal Japan to modern-day Harford County. By engaging with Jiu-Jitsu, you're not just getting an amazing total-body workout -- you'll unearth a newfound sense of discipline and build confidence, find oneness of mind and body, and acquire a more optimistic worldview. The Martial Arts are philosophical as much as they are physical, and at Ninja Abingdon we're committed to helping you find your inner path in a structured, safe, and supportive environment. From day one, you'll:
Feel a broader sense of self-confidence
Gain self-discipline
Learn courage and perseverance
Be more focused and attentive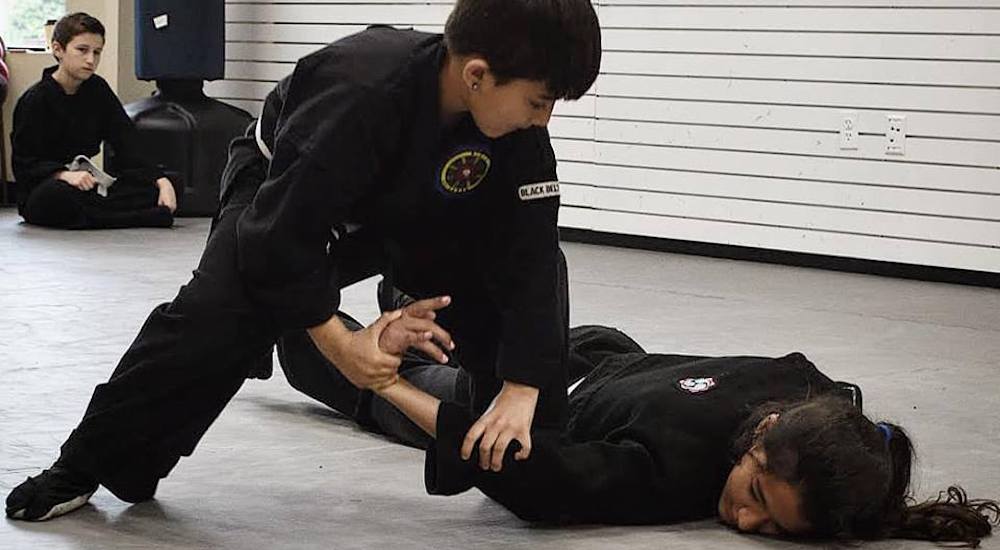 Visit Us At Ninja Abingdon And Get Started Today!
We welcome students from all over Harford County. Come engage with an ancient and traditional form of Martial Arts with our Jiu-Jitsu classes! You'll reap the rewards from your first lesson, and you'll feel the results in both your mind and body.
Fill out the short form on your screen to learn more!