Blend Fitness And Self-Defense In Our Adult Martial Arts Classes
Whether you're looking for a great way to stay in shape or you're hoping to learn effective self-defense skills for any situation, we have the answer for you here at Empire Dojo.
Our Adult Martial Arts program is the perfect way for men and women near Abingdon and Forest Hills to challenge themselves and have a great time in the process. All experience levels are welcome!

Just fill out the short form on your screen to learn more!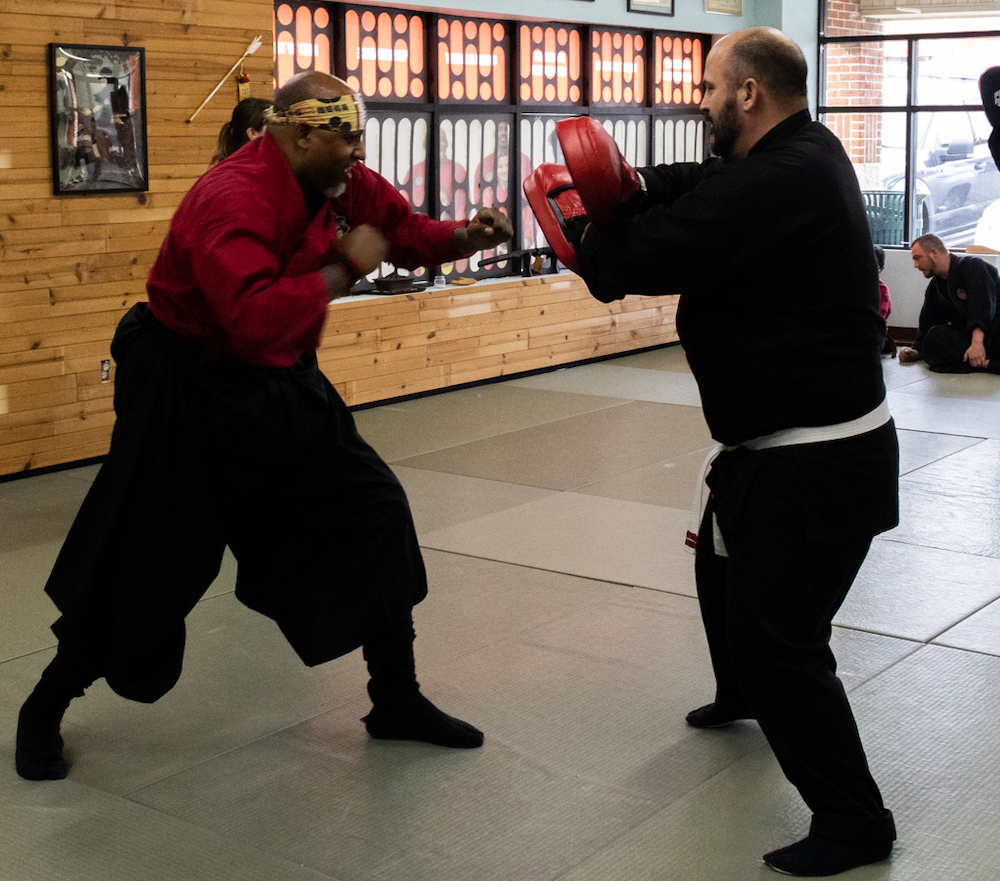 Our Adult Martial Arts Classes Include The Best Blend Of Self-Defense Disciplines Derived From Ninpo, Ninjutsu, and Aikijujutsu
At Empire Dojo, we are proud to offer comprehensive coaching in the skills of traditional martial arts disciplines like Jiu jitsu. Our training includes small class sizes where everyone can enjoy hands-on coaching and individualized instruction.
From day one, you'll learn how to strike with your fists and feet and maintain balance from any position.
Come see us near Harford County today for:
Real-world self-defense skills
Improved situational awareness
Effective striking strategies
Improved focus and attention to detail
And In No Time, You Can See Incredible Results
Our priority in the Adult Martial Arts program is helping you learn the ins and outs of striking and self-defense. But we also work hard to maintain a high-energy environment where you can challenge your body and keep your heart racing like never before.
At Ninja Abingdon, we're offering you a total-body workout that can build functional strength and help you take on sustainable fitness gains.
Our classes near Abingdon are perfect for:
Lean, toned muscles across your entire body
Healthy, sustainable fat burn
Improved heart health and endurance
More motivation to train than ever before
Take The First Step Today! Learn More About Our Adult Martial Arts Classes Near Harford County!
If you're looking for a new way to train and challenge your body, look no further. Our Adult Martial Arts classes are setting men and women near Harford County up for success with professional martial arts instruction and a safe, supportive environment.
We're here to help you have fun and get the most out of every movement.
Fill out the short form on your screen to learn more today!
Our Adult Martial Arts Classes Are Located In